Introducing Dance Fever Charlotte's 2018-19  Teaching Staff: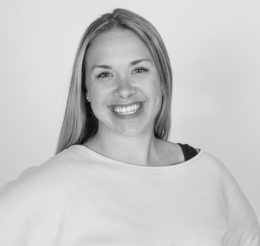 Karlie Krizanik – Owner/Director
Karlie's love for dance began in Erie, PA at the age of three- training in ballet, tap, jazz, acrobatics, hip-hop, gymnastics, cheerleading and more. As a teen she joined her studio's Acrobatic Adagio Company and danced/cheered competitively. She began teaching at 13 and has been doing so ever since!  Karlie earned a Bachelors in Child Development and Family relations with a minor in Dance from Indiana University of Pennsylvania.  Upon moving to Charlotte, Karlie attended the University of North Carolina Charlotte for graduate school, earning a Masters in Dance Education. Karlie has been employed as a Dance Educator with Rowan-Salisbury School District, Charlotte-Mecklenburg School District and has experience specializing dance instruction for students with special needs. After teaching with Dance Fever Charlotte, Karlie fulfilled her life time dream of becoming the studio owner and director. She is beyond excited and proud to call Dance Fever Charlotte home. Karlie's goal is to continuously learn and grow as a life long student of dance and to share that knowledge, providing excellent dance education to all students!
"We are what we repeatedly do. Excellence, then, is not an act, but a habit." -Aristotle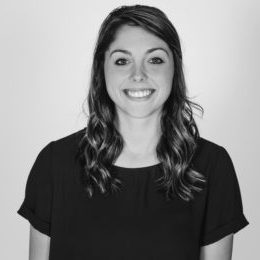 Jessica Bukkhegyi – Instructor
Jessica is an alumni of Dance Fever Charlotte and a graduate of Cox Mill High School. She began her love of dance at the age of 3 and eventually became part of the Dance Fever competition team for 7 years as well as a teacher's assistant.  Jessica is a graduate of UNC Charlotte and is currently a special education teacher in Gaston County.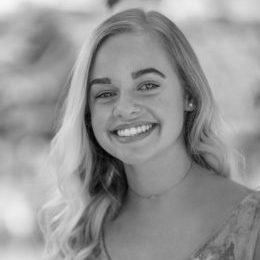 April Carte – Instructor
April has been a part of the Dance Fever family since she was 5, eventually joining the competition team at age 8. She has been assistant teaching for 5 years & is excited to begin her role as teacher! Last year, April had the opportunity to perform a piece done by Clay Daniel, the dance director at CPCC in CPCC's spring dance concert in. April is now attending UNC Charlotte majoring in Communications & minoring in Dance.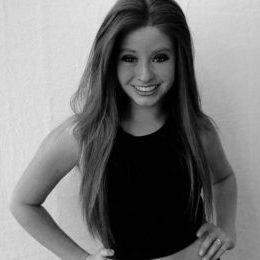 Taryn Moreno – Instructor
Taryn was raised in Fort Mill, SC where her passion for dance began at the very young age of two. She began performing and competing all around the country in Tap, Jazz, Hip-Hop, Musical Theatre, Acrobatics, Pom, Lyrical and much, much more! Taryn began teaching at the age of 19 while receiving her degree in Sport Management at Winthrop University. She has had the privilege of dancing for the University by performing with the Dance Department in many different showcases and musicals. Taryn danced professionally for the Charlotte Checkers CheckMates and coached the Winthrop Spirit Squad upon graduating. Tarynand Garrett reside in Cotswold, Charlotte with their two Cockapoo puppies, Stella and Grace. In her free time, Taryn takes as many adult classes as she can to continue her education in dance. Taryn is excited to be a part of the Dance Fever family!!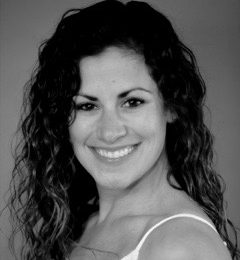 Lisa LePine- Instructor
Lisa's early dance training began in her hometown in Upstate NY, and shaped her love and desire for the art. After receiving her BA in Psychology and Minor in Dance, Lisa became the founder and director of Lisa's Centre of Dance Artistry (LCDA) in Oswego, New York, from 2003 to 2012. Some of the LCDA's aluminis have landed auditions at the most prestigious dance colleges and programs in America. Others have been featured in commercials, toured with Sesame Street Live, danced with the Metropolitan Dance Company, and were featured as performers in the NYC Nutcracker Ballet, the Russian Nutcracker Ballet, and Western Line Cruise Ships. One of Lisa's personal accolades included a bid to Vegas for the 2nd season of Fox's hit reality television show "So You Think You Can Dance", in the 'Top 100 Dancers'. Her choreography has been recognized with numerous Outstanding Choreography, Technique, and Entertainment awards, along with many judges and high scores awards at nationally renowned dance talent competitions, throughout her 20 year dance teaching career. She currently is a 2nd year student, working toward her Doctorate degree in Physical Therapy at Wingate University. She feels blessed to be a part of the Dance Fever family, and is excited to continue her passion of teaching the art of dance. 
Veronica Moretti Niebuhr – Ballet Instructor
Veronica received her early training from Bette Ann Rossi at Atwood Performing Arts, Festival Ballet of RI, and Boston Ballet.  She spent a lot of time in Boston, where at 16 she was the youngest choreographer to participate in the Boston Aids Benefits, alongside Bill T. Jones and Boston Ballet.  Veronica went on to perform with Metropolitan Opera Ballet, performed in music videos, made a movie, and danced with a fledgling modern company in New York.  Veronica started working with some of the young children who performed on Broadway and realized, she should be teaching! Then she met her husband and life really started changing, they started a family and ended up moving to Savannah, GA, where she ran her own school for 7 years, was a faculty member at Armstrong Atlantic University, and a judge for many dance competitions.  Currently she is on the faculty at Charlotte Ballet.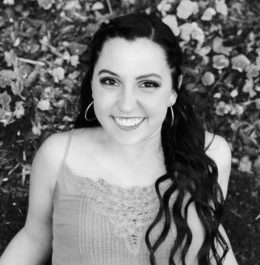 Cara McMahon – Instructor
Cara McMahon is from Cary, NC and is currently studying Dance Education at UNC Charlotte. She began her dance journey at the age of 2, and joined a competitive team when she was 7 years old. Growing up she studied many different styles of dance such as hip hop, ballet, tap, contemporary, jazz, lyrical, musical theatre and more. She has had the privilege of performing in the NYC Macy's Day Parade and  American College Dance Festival. Since her time in college, Cara has joined the dance team and competed with them at the NDA Collegiate Nationals in Daytona, Florida. In her free time, she performs with an on campus dance group called: Range of Motion, and holds a position as an executive board member. Cara is so excited to get to know her students this year and become a part of the Dance Fever family!!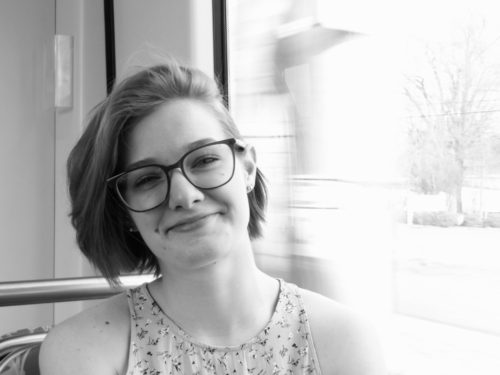 Tori McGinnis – Instructor
Tori is an alumni of Dance Fever Charlotte, where she spent 7 years starting at age 11. Throughout her years as a student her love of dance began to develop and through student teaching, she was able to share that love with younger dancers. Now she is overjoyed to join the staff this year as an instructor! Tori is a high-school graduate, and is currently finishing up her Associate in Art Degree at Central Piedmont Community College. Her favorite part about Dance Fever Charlotte is the sense of encouragement for individual growth while still maintaining a family-like bond with others.